---
Create and lead your own football team. Set the tactics and take your club from dust to glory – NOW IN 3D!
---
---

---
---
---
Top Eleven visits countries around the world to learn more about their footballing cultures and hear from local Managers to see how their football passion translates to the touchline.
---
Watch Now
---
Join Top Eleven's community and meet other Top Eleven managers in your area or around the World. Share tips and tactics, talk football or even compete against each other to prove who knows best.
---
Join Now
Football management is all about love and passion for football. But to become really successful, you also need to know your team, think a lot and outsmart your competitors.
---
---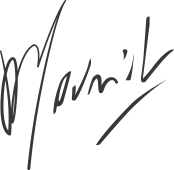 ---
This post is also available in: French German Italian Spanish Portuguese (Brazil) Turkish