This week, we bring to you another much-requested feature on mobile devices: VIP Live Matches! Now, you can support your friends by watching their matches.
While you're in the game, regardless of the screen you're viewing, you'll get a pop-up notification when a match starts. When this happens, you'll see a window with information about both clubs playing, and the choice to support either the Home or Away team.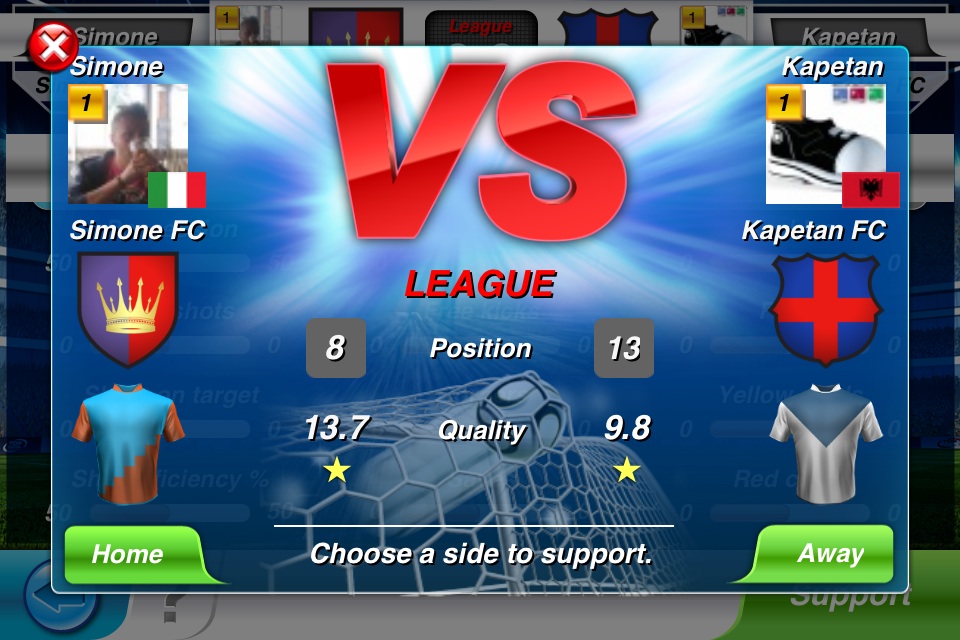 The team that you choose to support will receive a bonus to their possession during the game. If you had a match you didn't attend, and want to know whether any of your friends supported you, you can check in the Fixtures Menu. Just tap the match you're interested in. You'll also be able to find detailed info of all match statistics here, like Total Shots, Tackles, Fouls and much more.
As for our iOS users, don't worry! The VIP Live Match update will be coming to you as well with the next iOS update.
In addition to this, we have a new update for our desktop client as well! Our Ground update for mobile devices offered (among other things) improved visuals for stadium building. Now, this update is also available on our desktop client. Try it out and let us know what you think!
Discuss this article on our forums.
This post is also available in: French German Italian Spanish Portuguese (Brazil) Turkish