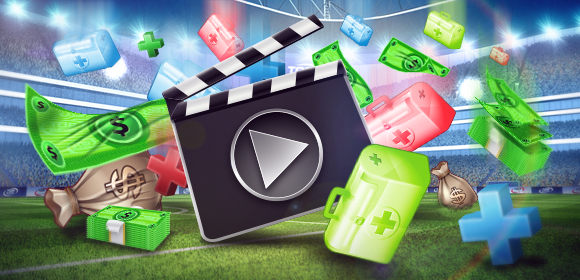 We've recently added a new way for you to earn in-game items. By watching videos from one of our partners, you'll earn a Health Pack, some cash (amount scales with level) and sometimes even tokens! How this works is simple: at the bottom of the game screen on Facebook, you'll see various buttons that tell you what you can earn. When you click a button and watch a clip, you'll earn a Health Pack, or some cash, depending on what you've clicked.
The game will remind you that you can watch videos to earn an item you're low on. So, for example, if you have no Rests, the game will let you know that you can earn some by watching a video clip. If you want to earn tokens, just jump into the game directly from our Top Eleven website.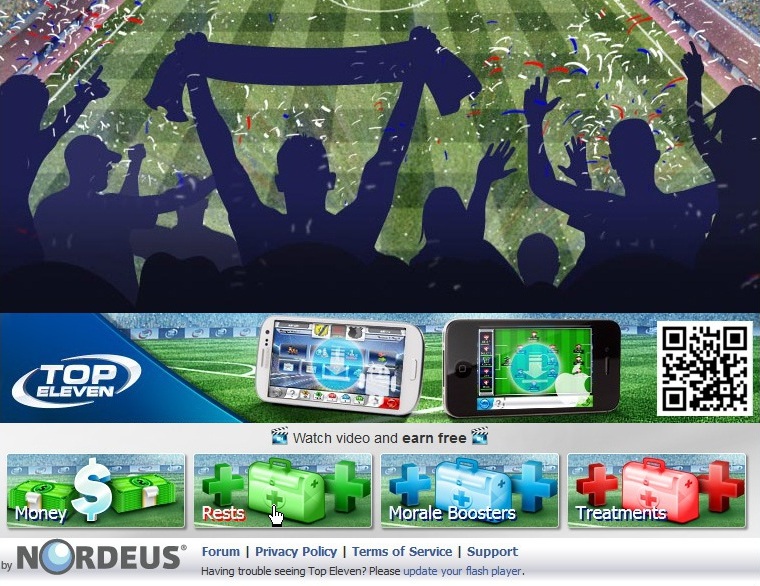 Please note that this offer varies depending on region and partner campaign.
Discuss this article on our forums.
This post is also available in: French, German, Italian, Russian, Spanish, Greek, Portuguese (Brazil), Portuguese (Portugal), Serbian, Turkish