Greetings managers! Our previous competitions for fanmade emblems and jerseys went so well, that we've decided to upgrade the selection of items in the Club Shop further. Starting today, we'll be releasing new premium designs in the Club Shop every few days. There are around 20 new emblems in the works, and the ones above are just a small preview of things to come. You can find the "Shield and Flame" design available starting today. Each design is a permanent addition to the game and won't be removed from the Club Shop, and you can get it by following this link.
If you think you can do a better job at designing emblems than us, then stay tuned! Next week, we'll be starting a new Design Your Own Emblem competition, with its own special theme. Can you guess which one?
We also have a small preview to share with you. We've decided that there was a bit too much white space around the game, so we're going to fill it up and make it more appealing. Click the image to see it in higher resolution.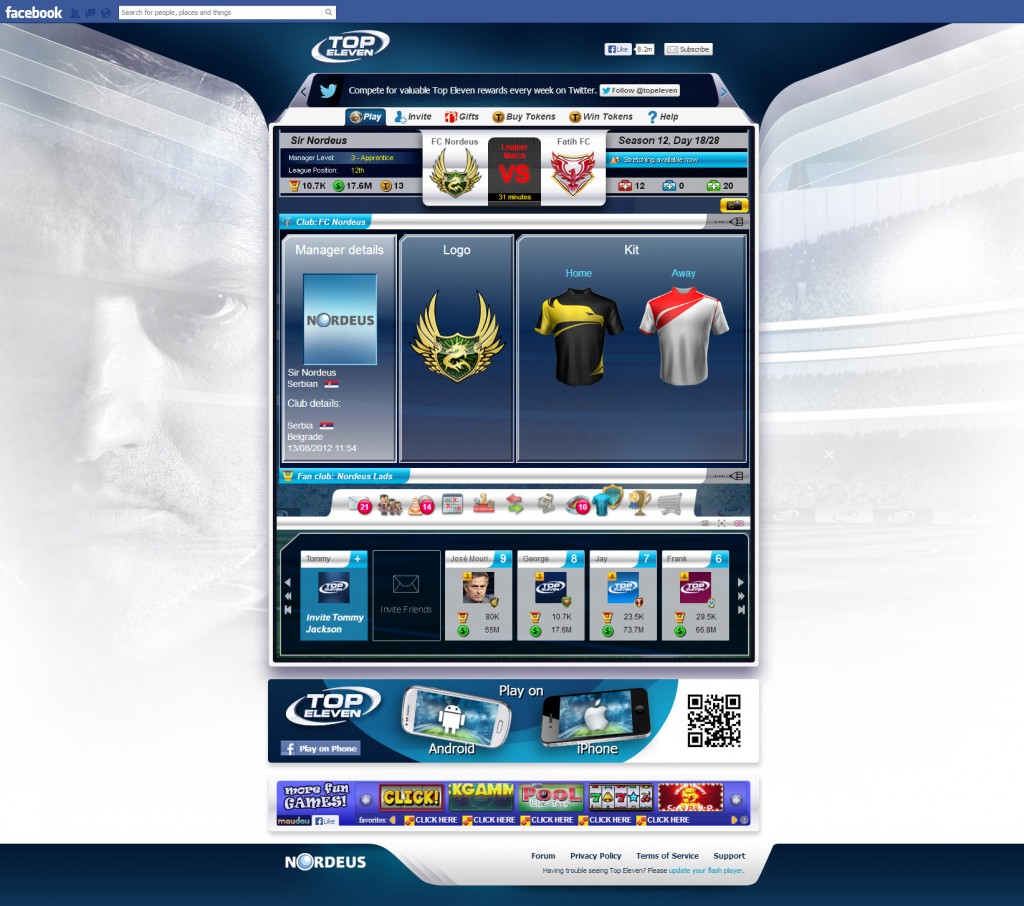 What do you think of the design change?
Let us know on the official Top Eleven forums.
This post is also available in: French German Italian Russian Spanish Portuguese (Brazil) Turkish