After extensive testing and development, we're proud to present two new great features for Top Eleven: Direct Transfers and Referrals!
Direct Transfers have been a long-awaited feature. They allow you to directly purchase any player from other managers. After you have reached level 4, go to the Transfers button in the menu bar, then choose the negotiations tab. A list with players put up for sale will appear.
Alternatively, you can select a team, either one you are playing against, or one from your friends list, and then select a player of theirs you like.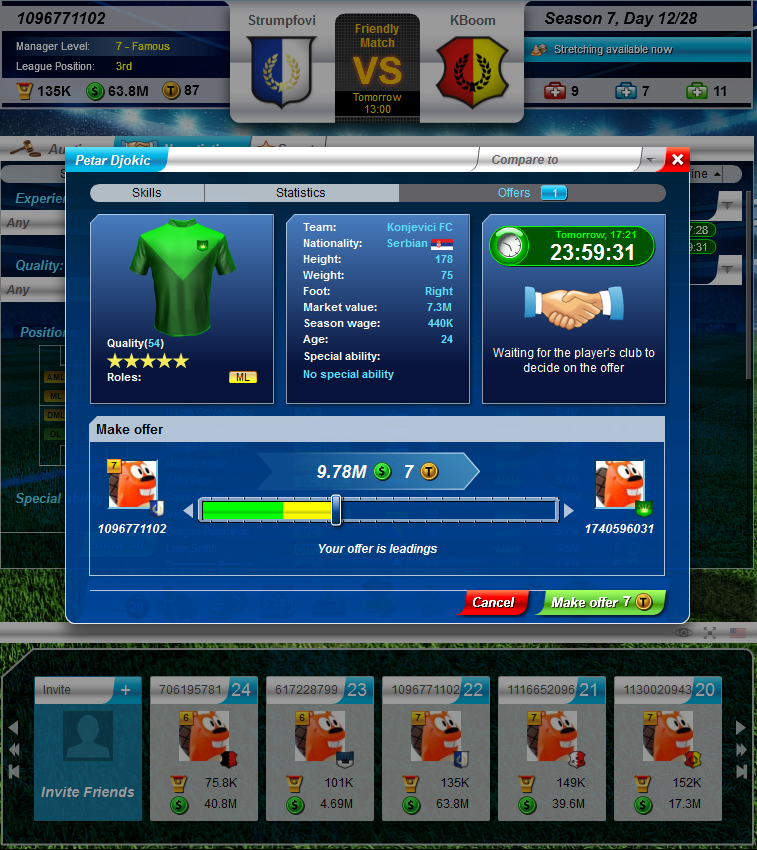 When you select a player, you will see the club he belongs to, as well as a detailed overview of the player's statistics. You then click the "Make offer" button and offer money and tokens for the player you want. The owner will then have 24 hours to consider your offer. If they accept, the transaction is complete, but if they don't accept it or someone outbids you, you don't get the player (but you do get your tokens refunded). The manager who is selling the player will get the full amount of money and a percentage of the tokens offered in the transaction.
The Referral system is another way to earn tokens in-game, while at the same time rewarding our players for inviting friends to play. When you invite your friends to start playing Top Eleven, their actions also help you complete Referral Achievements. Whenever you complete one, you earn a specific number of tokens, depending on the task itself.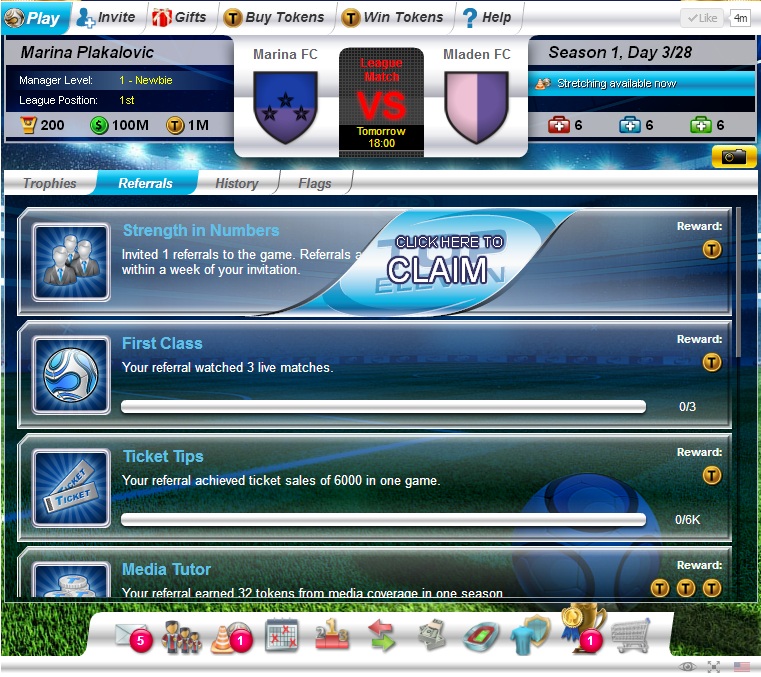 So, for example, the task "First Class" says "Your referral watched 3 live matches". This is completed when a single referral has watched a total of 3 live matches. After this task is complete, you can go to the Awards Menu, Referral tab and then click the completed Referral Achievement to claim your tokens.
With this update, we both wanted to bring a long sought-after feature, as well as reward our dedicated players with more ways to earn tokens in-game. We hope you enjoy playing it as much as we enjoyed making it!